Summer Enrichment Cooking Camp
7 weeks Program 2022
Detailed coming soon.
Check out "Kids Can Cook PA Workshops Hands On Cooking Class" on Eventbrite!
Mommy and Me Mother's Day Brunch Hands On Cooking
https://www.eventbrite.com/e/mommy-and-me-mothers-day-brunch-hands-on-cooking-tickets-320835406337
Mother's Day Dinner with The Mobile Cooking Teache
Mother's Day Dinner with The Mobile Cooking Teache
Riss Brown are vendor for the events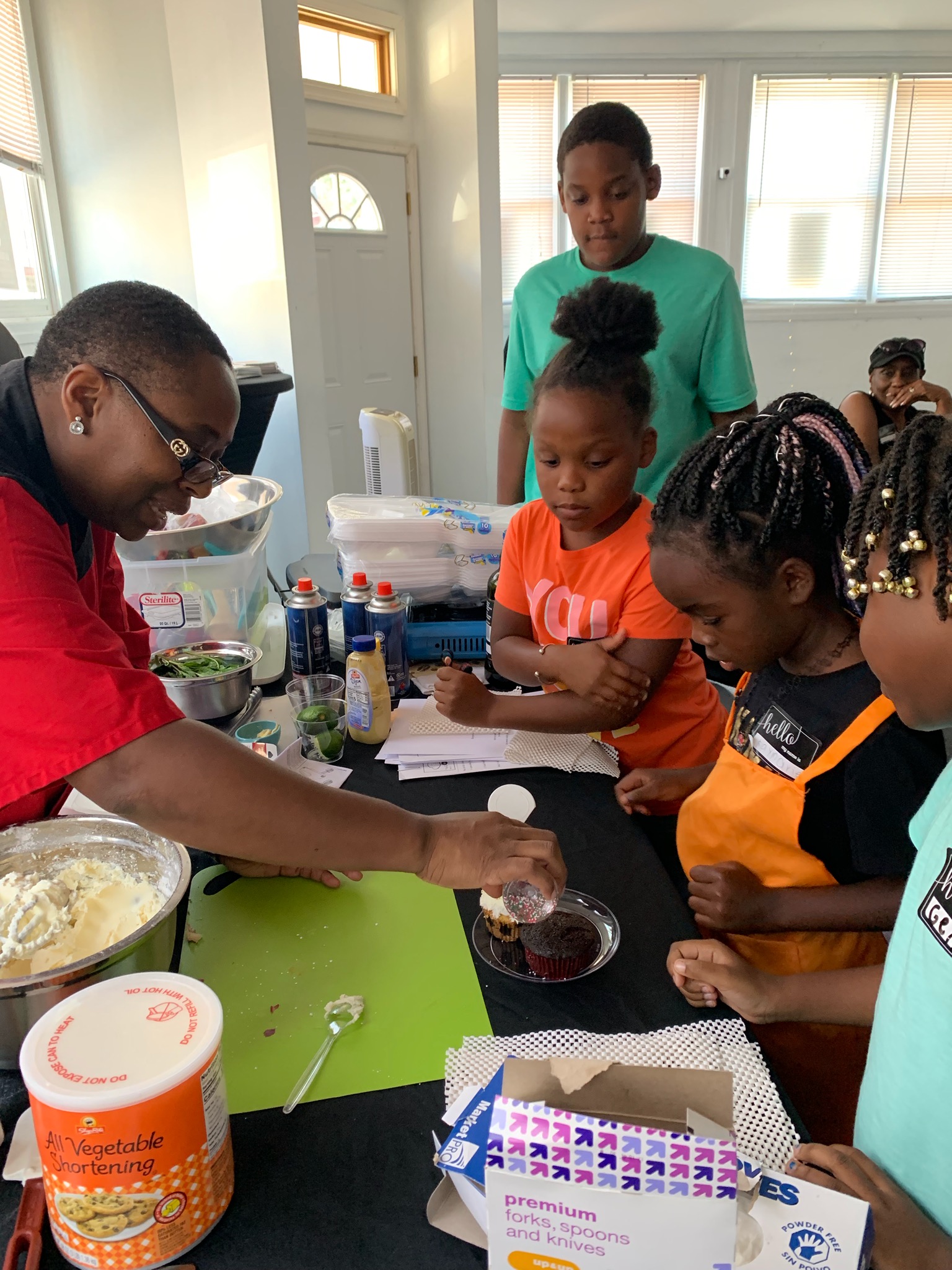 Cooking Workshops for Kids
Headed by a Culinary Instructor
Cooking classes are not just for adults. At Ree's & Kei's Mobile Cooking Teacher in Philadelphia, PA, we offer guided cooking workshops that are specially designed to help kids learn the foundation of cooking. With the help of our culinary instructor, we teach and instill a passion for cooking to our students in a fun and enjoyable environment.


Talk to Our Mobile Culinary Instructor
As a trusted name when it comes to culinary education, Kei's Food Facts aka The Mobile Cooking Teacher in Philadelphia, PA is committed to giving our client the best cooking classes possible. Our mobile cooking school promises an engaging and fun-filled experience to learners of all ages. You can also be sure that our mobile culinary instructor has the skills, experience, and knowledge to provide you with various cooking tips and more!
Kids Can Cook PA Workshops
Take Advantage of Our Cooking Workshops
Book our mobile cooking teacher for your child's hands-on cooking classes, birthday party, and fun activity so you can have them help you out in the kitchen. After all, there's nothing like spending your time working together to create a delicious meal or sharing your family recipes handed down from previous generations.
We offer a unique culinary experience for your aspiring junior chefs. We cover all the culinary fundamentals, including knife safety, in our cooking curriculum to give them the foundation they need to be safe and creative in the kitchen.
MCT developed
Kids Can Cook Workshops
showing your sons/daughters from ages 5 to 19, the basic techniques in cooking, baking, knife skills, food safety, math, science, history, and reading all through food!
Discuss the menu you want your child to learn with our professional
culinary instructor
today.